Are you looking for the best pregnancy quotes to reflect on your pregnancy?
Then these cute pregnancy quotes are for you!
There really is something so magical about finding out that you are expecting, especially for first time moms.
Knowing that life is growing inside you.
Watching your belly grow, hearing your baby's heartbeat for the first time, or even feeling those little kicks.
It is incredible how a mother's love for her child grows even without having met her child.
It can be hard to describe with words, but we think these mother to be quotes and inspirational motherhood quotes help capture those long months while you are waiting to meet your baby perfectly.
Here you'll find the best happy pregnancy quotes, pregnancy is beautiful quotes, maternity quotes and sayings, beautiful pregnancy quotes, expecting mom quotes, being pregnant quotes and sayings, pregnancy quotes for baby, and more!
And if you love these pregnancy quotes and sayings, make sure you also check out our l love my kids quotes, new baby quotes, baby love quotes, and baby smile quotes for when you get to welcome your new baby girl or baby boy into the world!
Best Pregnancy Quotes
'May you always know, little one, that you were wished for, longed for, prayed for, and will be forever loved.'
Editors note: You are welcome to share and use the original images about pregnancy contained below. Please give credit back to our page. Non-commercial use only.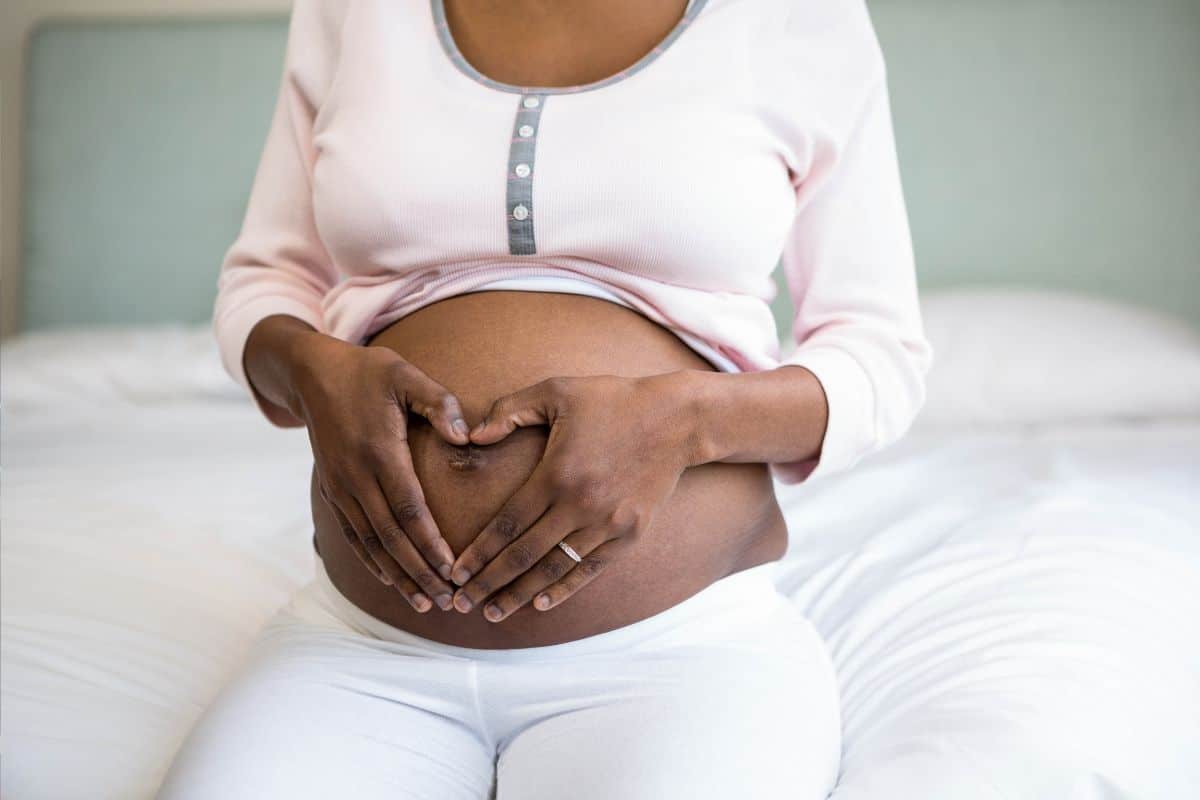 Cute Pregnancy Quotes
This post contains affiliate links. See our full disclosure here
We hope you love these expecting baby quotes much as we do.
If you are wondering how you can put them to good use, we suggest adding them as a caption for your pregnancy pictures on social media or using them to create a beautiful baby memory book to celebrate your pregnancy and newborn baby.
We also love using these maternity quotes to create gorgeous baby gifts or to write sweet new baby cards for special baby shower wishes or new born baby wishes.
Having A Baby Quotes
'It is easy when you're pregnant to spend hours dreaming about the little baby growing inside of you and wondering who in the world they will turn out to be.'
'Regardless if your pregnancy was planned or happened by surprise, it is sure to say that your life will be forever changed.'
'When a baby is born a life of endless possibilities lays ahead.'
'Life's biggest miracle is the gift of having life growing inside of you.'
Expecting Quotes
'Pregnancy isn't always easy. The extra emotions, fatigue, morning sickness, and difficulty to find a comfortable position to sleep. But, just knowing your baby is growing inside of you is one of the most rewarding experience a woman can enjoy.'
'A baby will make your heart fuller, your home happier, and your future brighter.'
'Expecting a baby is just the beginning, there are so many precious moments to look forward to as your baby grows.'
'I know some people find being pregnant so easy, but I can't relate. It's hard. It is incredibly beautiful, but it also challenges you in ways you never thought possible.'
'There is nothing quite like that perfect moment when your holding your baby in your arms and realize you would do absolutely anything for them.'
Being Pregnant Quotes
'I might only carry my baby inside me for nine months, and in my arms for a few short years, but I will forever hold them in my heart no matter how big they get.'
'The love for your baby really is like no other. It fills places in your heart that you never even knew were empty.'
'Pregnancy changes you as a person. It is this amazing journey that shifts your focus and pushes you to re-evaluate your life and priorities.'
'From the moment I knew you were growing inside of me; I have loved you.'
'It is crazy how much love you can have for someone you have never met.'
'When your pregnant little hands pushing and tiny feet kicking remind you that you are never really alone.'
Birth Quotes
'Mama, you are strong, beautiful, and more powerful than you know. Trust yourself. Trust your body. And know, that no matter how your birth goes, there is a powerful collective of mamas that are right behind you.'
'Pregnancy feels like an endless wait, but once your little one is here it is a life of endless love.'
'Pregnancy is really hard. After all you're trying to grow a whole other person inside of you which isn't easy. Yet, one of the hardest parts is actually realizing your life is about to change in a huge way but not knowing exactly how.'
'I can't wait to meet you.'
'Just knowing you are going to meet the love of your life makes all the waiting, all the labor pain, and all the unknown worth it.'
Mom And Baby Quotes
'The changes that your body goes through while pregnant are beautiful, yet they can also be daunting. As your body changes it is easy to feel fat or uncomfortable in your own skin, however when you are holding your precious little baby in your arms it makes it all worth it.'
'My sweet child, I have carried you for every second of your life, and now I will love you for every second of mine.'
'And suddenly, you were my everything.'
'The day I became a mother was the most magical day of my life.'
'The love a mother has for her child is immeasurable.'
'Before we had you, we had each other, and now you're here we have everything.'
Quotes About Pregnancy
'I will carry my baby inside of me for 9 months, in my arms for three years, and in my heart always.'
'The butterflies he gave me turned into little feet.'
'I have dreamed of you, before I even knew who you were.'
'The funny thing about pregnancy is that you are not just creating a child, you are also creating a mother.'
'Pregnancy is the happiest reason ever for feeling like crap.'
'Not every day of pregnancy is easy, but every day brings me closer to you.'
'There is no greater feeling that hearing that first cry after your baby is born. That feeling of relief that they are okay and that everything that you just went through was all worth it.'
Beautiful Pregnant Quotes
'A baby is born with a need to be loved and never outgrows it.'
'Our family is about to get bigger by two feet.'
'When we give birth to our baby, we also give birth to an incredible strength and love that only comes with motherhood.'
'There will never be a day like the day your baby was born.'
'Just knowing you are going to meet your little baby, the love of your life, makes all the waiting, all the worry, all the labor pain, and all the unknown worth it.'
'I'm not afraid. I was made to do this.'
Inspirational Quotes For Pregnancy
'Birth takes a woman's deepest fears about herself and shows her that she is stronger than all of them.'
'Happiness is hearing your baby's heartbeat for the very first time.'
'We had a dream and it was you. We made a wish and you came true.'
'My child will never have to wonder where to go for a hug, love, or support. For as long as I love, I will always be there for them no matter what.'
'My heart beats stronger because of you.'
'No one else will ever know the strength of my love for you. After all, you're the only one who knows what my heart sounds like from the inside.'
First Pregnancy Quotes
'It's the small moments that make life big.'
'You are the best thing I have ever waited for.'
'There are so many things I wonder about you as you grow inside me. I wonder when I'll get to meet you. I wonder who you will be. I wonder who you will take after. But the one thing I never wonder is how much I will love you. Because I already know you'll be my everything.'
'The best things in life are unexpected.'
'There are many wonderful moments in life, but nothing compares to becoming a mama.'
'For this child I prayed, and the Lord answered my prayer. 1 Samuel 1:27'
Mom To Be Quotes
'You will always be the miracle that make my life complete.'
'You spend nine months preparing to fall in love for a lifetime.'
'Children don't ask to be born. It is a choice we make to bring them into this world. That is why we change and rearrange our lives for them.'
'Loving you is a wonderful way to spend a lifetime.'
'The longer you wait for something, the more you appreciate it when you get it. Anything worth having is worth waiting for.'
'For you created my inmost being, you knit me together in my mother's womb.'
'There is no better feeling than the movement of life inside of you.'
'Made with true love.'
Cute Quotes On Maternity
'Happiness is on the way.'
'When you have a baby, you know you are going to fall in love with your child, but you also in love with your husband all over again.'
'No matter how hard my day has been, all it takes is one little kick to make everything feel alright.'
'Happiness is carrying a whole world inside of you.'
'When you feel that first little kick and hear a tiny heartbeat for the first time you suddenly understand what it means to love someone more than own life.'
'I love you with all my belly. I would say heart, but my belly is bigger.'
'No pregnancy is the same. Each is its own special journey.'
'It's not always easy growing a little life inside of you. The morning sickness. The hormones. The changes to your body. The sleeplessness. Yet, when it all gets too hard, just remember how powerful you really are. You are growing a life inside of you, and that is incredible.'
Baby Bump Quotes
'No one ever wanted anything more than we wanted you.'
'The most powerful, amazing, and incredible thing your body can do is grow life inside of it.'
'I'm in love with a child I haven't even met yet.'
'From the moment I found out I was pregnant, I knew this would be the best journey of my life.'
Final Thoughts on Maternity Quotes
Pregnancy is a miraculous time, full of ups and downs, as you prepare to meet your beautiful baby.
We hope these quotes about pregnancy and short pregnancy quotes have put into words all those pregnancy feels!
And if you're looking for more great quotes, then check out these proud parents quotes, encouraging mom quotes, baby smile quotes, and inspirational quotes for new parents.