25+ Best Happy Mother's Day Quotes From Son
HAPPY MOTHER'S DAY QUOTES FROM SON
Are you a son looking for the best Mother's Day quotes to wish your mom a happy Mother's Day?
Or just some thoughtful mother-son quotes to show your mom just how much you care?
Then let these inspirational Mother's Day quotes for mom from son inspire you!
"You're the mom everyone wishes they had! Happy Mother's Day!"
Editor's note: You are welcome to share and use these original happy Mother's Day quotes and images contained below. Please give credit back to our page. Non-commercial use only.
BEST MOM-SON QUOTES FOR MOTHER'S DAY
They say there's no love like a mother's love for her son – except maybe his love for her!
So, when you are looking for the perfect Mother's Day message, to celebrate that special relationship between a mother and son, you want to know you have found the best mom-son quotes and boy mom quotes possible.
And lucky for you we have put together what we think are the absolute best Mother's Day inspirational quotes to help you put those feelings into words and tell your mom just how amazing you think she really is.
HOW DO YOU MAKE YOUR MOM FEEL SPECIAL?
We recommend making your mom feel special this Mother's Day by using these Mother's Day quotes to write a beautiful heartfelt Mother's Day message in a card, or using them to caption your favorite pictures of you and her on Instagram, or to perhaps to create a heart-felt gift she can hand on her wall.
Either way, these Mother's Day wishes sent from the heart are sure to bring a tear to her eye.
LOVE WATCHING INSPIRATIONAL QUOTE VIDEOS?
Then check out this beautiful best happy Mother's Day quotes from son video and other motherhood quote videos on our YouTube channel!
BEST MOTHERS DAY QUOTES FROM SON
"No matter how old I get, I will always need my mom."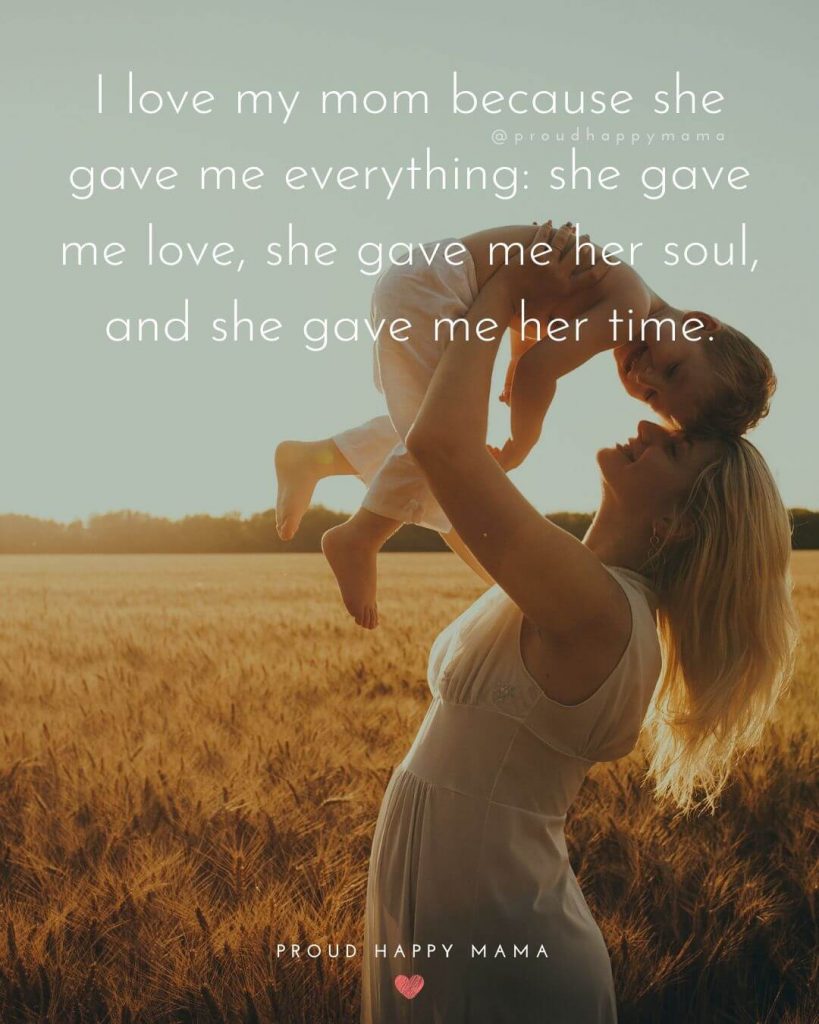 "I love my mom because she gave me everything: she gave me love, she gave me her soul, and she gave me her time."
"A man loves his sweetheart the most, his wife the best, but his mother the longest." -Irish Proverb
"I am the man I am today, because of the love, strength, and time my mom has given to me."
"No matter how old a son is, his mother always treats him like he is best."
"May your Mother's Day be filled with as much happiness as you brought to my childhood."
"A mother is your first friend, your best friend, your forever friend."
"There has never been, nor will there ever be, anything quite so special as the love between a mother and her son."
SHORT MOTHER'S DAY QUOTES FROM SON
Short and sweet here are some beautiful Mother's Day quotes from son that are perfect for writing those special Mother's Day card quotes and messages.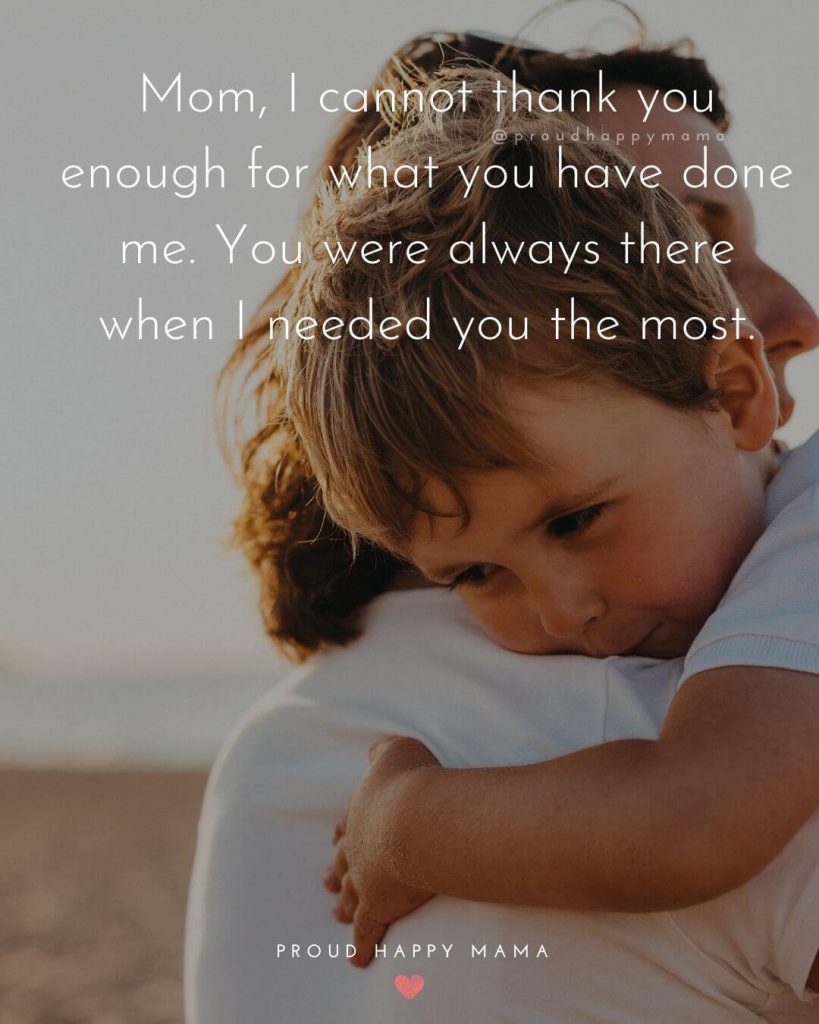 "Mom, I cannot thank you enough for what you have done me. You were always there when I needed you the most."
"Mom, for all the times that I forgot to thank you. For all the special things you do. For all the words that sometimes go unspoken. I need say; No, I need you to know, that I love you."
"Mom, I am so blessed with all you do. You have filled my life with nothing but love and kindness. You have always believed in me and given me the courage to believe in myself. I will be forever grateful to have you as my mom. You truly are the most wonderful one."
"I couldn't be more blessed to have a mother like you. Happy Mother's Day."
"Thanks Mom for always being there for me whenever I have needed you."
MOTHER'S DAY QUOTES FOR CARDS FROM SON
"I believe in love at first sight because I have loved my mom since ever since I opened my eyes and first saw her beautiful face looking down smiling at me."
"No matter what my mom and I go through. No matter how much we argue as mother and son. In the end, she is always there for me, and I love her for that."
"This Mother's Day my wish for you is that you know how much you truly mean to me. There hasn't been a day in my life where I haven't loved you. Happy Mother's Day mom."
"To the person who has done more for me than anyone in this world! I love you! Happy Mother's Day from your forever grateful son."
"The love between a mom and her son is unbreakable."
MOTHER'S DAY MESSAGE FROM SON
"I call her mom and there is no one in this world who could take her place."
"A mom is a son's first love."
"Happy Mother's Day Mom. I love you more than words can describe."
"Out of all the moms in the world, I am so glad you are mine. Happy Mother's Day."
"Mom….You're the best! Thanks for all you do. Happy Mother's Day!"
"Happy Mother's Day wishes to my favorite person on the universe. Love your son."
"Happy Mother's Day. I am honored to be your son!"
KNOW ANOTHER MAMA THAT NEEDS TO READ THIS?
Then don't forget to share on Facebook or Pin this to your motherhood related Pinterest boards!
It might be just what that mama needs to hear!